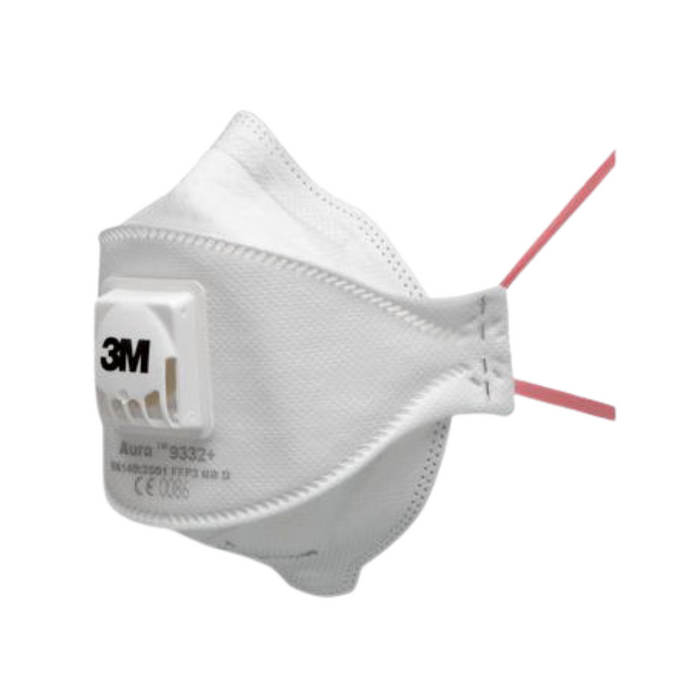 3M 9332+ Aura FFP3 Valved Respirator - Box of 10
Please contact us directly for information and pricing on this product. 
3M™ Aura™ Particulate Respirator 9332+ provides FFP3 breathing protection with a flat-fold, 3-panel design, low breathing resistance and an embossed top panel that can help reduce eyewear fogging. It features an innovative chin tab for easy adjustments, and the headbands are colour-coded for quick and easy identification. The 3M™ Cool Flow™ Valve can help reduce heat build-up in hot and humid conditions.
Get FFP3 protection against dusts, mists and metal fumes in a wide variety of industrial applications and other hazardous environments, with 3M™ Aura™ Particulate Respirator 9332+. Our 3-panel design allows for greater facial movement, while the sculpted, low-profile style of the embossed upper panel creates an effective seal, reduces eyewear fogging and improves eyewear compatibility.