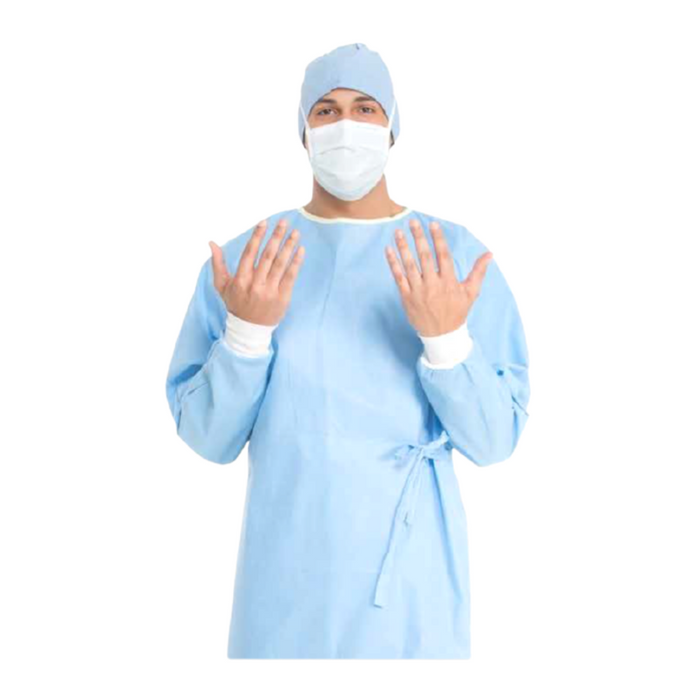 247 Reinforced SSMMS Sterile Surgical Gown (XL)
Specifications:
Size & Length: X-Large (135cm)
Colour: Blue
Enquip Medical 247 SSMMS Reinforced Gowns are suitable for moderate to high risk procedures. For example General and Major General Surgery, Bowel, Urology and Orthopaedic procedures. Our gowns are made from a Spunbond Polypropylene material with layers of Meltblown material combined.
• SSMMS non-woven light material.
• Fluid repellent and anti-static fabric for maximum wearer comfort.
• Latex Free
• Ultrasonically Welded sleeve seams for effective protection

All gowns meet or exceed the performance requirements of EN 13795 standards. All surgical gowns have;
Adjustable neck-line fit with hook and loop touch fastening.
Elasticated fabric cuffs for comfortable fit.
Double Wrapped with 2 towels inside sterilized packaging.
Overlapping back with tie-fastenings for easy accessibility.
Reinforced gowns have a PE breathable film throughout the chest and forearms.