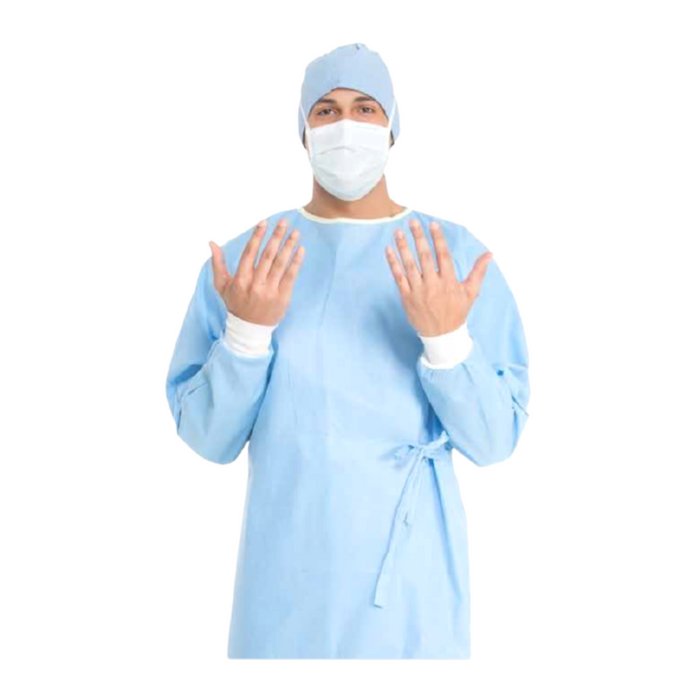 247 Standard SSMMS Sterile Surgical Gown (XL-XLong)
Specifications:
Size & Length: X-Large X-Long (150cm)
Colour: Blue
Enquip Medicals 247 SSMMS Standard Gowns are suitable for low to medium risk procedures. Our gowns are made from a Spunbond Polypropylene material with layers of Meltblown material combined.
• SSMMS non-woven light material.
• Fluid repellent and anti-static fabric for maximum wearer comfort.
• Latex Free
• Ultrasonically Welded sleeve seams for effective protection

All Enquip Medical gowns meet or exceed the performance requirements of EN 13795 standards. All surgical gowns have;

Adjustable neck line fit with hook and loop touch fastening.
Elasticated fabric cuffs for comfortable fit.
Double Wrapped with 2 towels inside sterilized packaging.
Overlapping back with tie-fastenings for easy accessibility.